Release of the Forced Reboot of your cloud server!
The Clouding.io team is relentless 🙂 , we work every day to offer new features to be enjoyed on the cloud platform. You deserve the best and your satisfaction is our priority!
The last release, already available in the control panel, is the Forced Reboot, which you can choose as an alternative to the Ordinary Reboot.
The Ordinary Reboot allows a clean closure of the cloud vps server, that is, of the operating system and all the programs and configurations installed in it.
With the Forced Reboot you can reboot the server immediately. The operating system, as well as the programs and configurations installed in it, can't be closed correctly, since the closure "is forced".
The Forced Reboot is designed for situations in which either the Ordinary Reboot is not possible, or when for time purposes, you need an immediate reboot of the vps cloud server.
How To Do the Forced Reboot 
In the control panel, at the 'SERVERS' tab, click on the three dots at the right of the name of the server that you want to reboot.
A window with a pop-up menu will display. The second option is 'Forced Reboot'.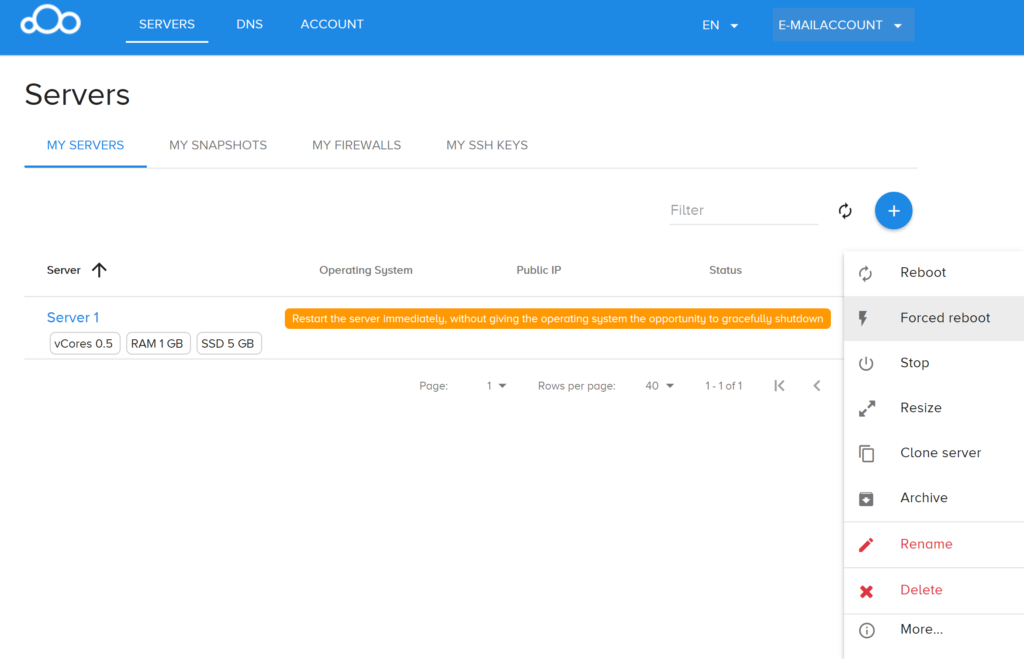 A window will open for confirmation.  Click on 'OK'.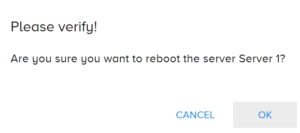 Your server will reboot and within seconds, ready! It will be active again.
Any questions about the Forced Reboot? Call us or send an e-mail to [email protected] We will be happy to help 🙂